convene - collaborate - create
Leadership Initiatives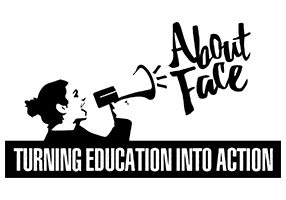 This initiative focused on bringing the About-Face program to San Mateo County in partnership with our grantee The Redwood City Library Foundation. About-Face is an organization focused on educating girls and young women about harmful body image media messaging. In Spring 2020, About-Face partnered with the Library to bring programing to the community and will continue  expanding its programs into the SAGA funded library's "Makers-Space" innovation lab.
Baylands 2020 Vision Capital Campaign (First Tee of Silicon Valley expansion)
This effort focuses on expanding First Tee of Silicon Valley's reach into the San Francisco Bay Area's mid-peninsula by embarking on a capital improvement campaign at Baylands Golf Links. This campaign looks to increase participation at the Baylands to over 2,000 First Tee participants over the next three years. This will be accomplished by supporting state-of-the-art improvements to the course, adding classrooms, and expanding the practice area.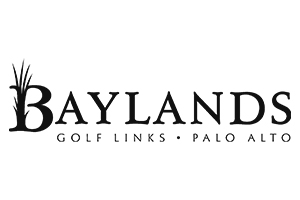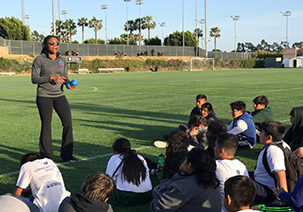 Connecting Positive Coaching Alliance with The First Tee
This collaborative effort is successfully integrating program initiatives at both organizations' national and regional levels.  As the TFT rebooted it's coaching models, we looked at collaborative opportunities for PCA in the areas of standards, curriculum, and sustainability. PCA and TFT are natural partners that benefit from each other's strengths while broadening their reach into complimenting areas.
Coincidentally, SAGA helped finance a study done by BridgeSpan research group that re-evaluated the curriculum and program implementation of TFT nationally. BridgeSpan is a research organization founded by Tom Tierney, a good friend, and mentee of our founder, Bill Laughlin.
SAGA Foundation's founder, Bill Laughlin, had a long and successful history with Kalamazoo College. In his honor, we put together a package of initiatives benefitting the students and the college that included community outreach, leadership, and support for the underserved. Working with the college, we developed the Laughlin Leadership Award, which is given to two students every year. We are working with Kalamazoo College to bring the community's underserved youth on campus to use the SAGA-funded Golf Lab.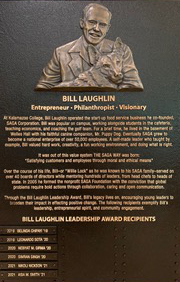 Management Leadership for Tomorrow
SAGA connected MLT to other SAGA grantee organizations that see value in collaborating. This effort resonated with Kalamazoo College, and SAGA was happy to fund the pilot program. MLT is assisting the college in identifying and engaging qualified minority students that could benefit from developing a broader skillset. MLT has a proven track record for putting students on a path leading to our nation's finest institutions and most successful boardrooms. In Spring 2020, Kalamazoo College was scheduled to fly four of its best and brightest students to attend the MLT event at Facebook and Google. These students would return as ambassadors of the program and spread the word on the Kalamazoo Campus. This initiative is currently on hold due to Covid-19, and we look forward to getting it off the ground in 2022.
Renaissance Entrepreneurship Center (REC)
SAGA funded the expansion of Renaissance Entrepreneurship Center education programs into San Mateo and Santa Clara Counties. REC transforms lives by bringing the power of entrepreneurship to lower-income communities. We have funded the REC's Financial Literacy classes into the curriculum of The Police Activities League, The Veteran's Resource Center, JobTrain, and the Redwood City Library Foundation. This has been a successful collaboration as it raises the financial acuity of our grantee organization members struggling to break the cycle of generational poverty.